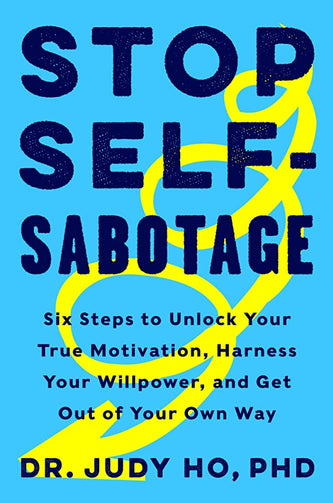 Stop Self-Sabotage: Six Steps to Unlock Your True Motivation, Harness Your Willpower, and Get Out of Your Own Way - USA
Stop Self-Sabotage: Six Steps to Unlock Your True Motivation, Harness Your Willpower, and Get Out of Your Own Way - USA
Regular price

Sale price

$0.00 USD
Stop Self-Sabotage by Dr. Judy Ho is a practical guide that helps readers understand and overcome self-sabotaging behaviors that hinder their success and happiness.
Dr. Judy Ho, an experienced clinical psychologist and TV personality, explores the reasons behind self-sabotage and provides proven strategies and self-assessments to help readers identify their triggers and modify their thoughts and behaviors.
The book is a must-read for anyone who wants to break free from self-sabotaging patterns, find their true motivation, and unlock their willpower to achieve lasting, positive change in their lives.
Couldn't load pickup availability